Your stay is situated in the old part of the village between the famous thatched-roofed cottages. Hardly any car passes.
There are two double-bedrooms, each with its own entrance. One bedroom on the ground level, the other one on the first floor. Each bedroom has its own bathroom with a wash stand and shower. There is a common toilet on the ground level.
*You will be always the only guest in our Bed & Breakfast!
So you can enjoy of the maximum privacy!*
After a walk you may like to sit on the terrace, or relax in the cosy living room, where a solid breakfast will be served in the morning.
Of course you can use our bicycles to explore the lanes, fields and woods.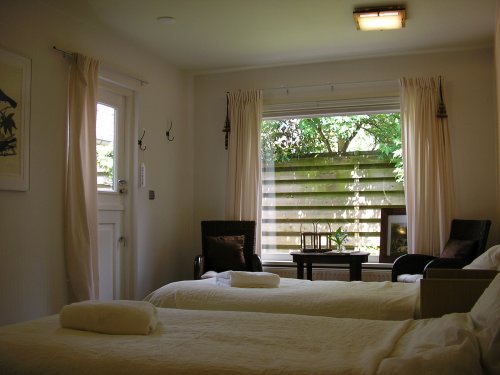 The bathroom